| | |
| --- | --- |
| | Home of the Photography Workshop |
Leonard Freed Workshop
Peter Marshall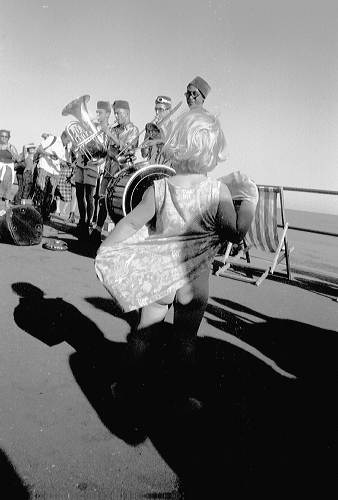 Readers who have yet to make it to Duckspool are missing one of the more rewarding and intensive experiences available to the photographer. The chance to work with one of many well-known photographers (including John Blakemore, Mark Power, Martin Parr, Homer Sykes, Fay Godwin, John Davies, John Goto from this country and distinguished visitors such as Judy Dater, Susan Meisalas and Charles Harbutt) as well as the other keen and often very talented photographers who are your fellow travellers.

Your only difficulty is in chosing which workshop to attend. Probably the best advice is to read the workshop descriptions very carefully and to talk to as many people who have already The best-known photographers are not always the best teachers so you may get better value from some of the less familiar names. One workshop I'd recommend from personal experience - and I know has changed some people's lives radically - is Charles Harbutt's. (Peter Goldfield went to it at the Photographers' Place and decided to sell up his business and found Duckspool!) One of the first photo books I bought was Harbutt's Travelog published by MIT in 1973.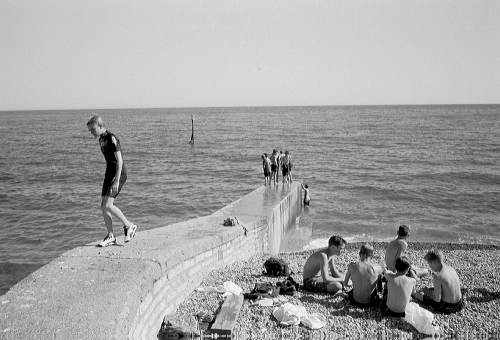 Since 1986, Peter and Sue Goldfield have opened the doors of their rural Somerset home to photographers with some 25 workshops this year - and you really are made to feel at home. The accommodation in shared rooms is comfortable and the food was even better than when I last visited some five years ago, which takes some doing. However possibly not every workshop will have a meal cooked by a visiting French chef and enjoy one of the best pub meals I've had, but the Goldfield standard is in any case a hard one to beat. I'm told the darkroom is much improved, although I didn't use it, with developing and contact printing being done expertly by the artist in residence (thanks again Julia!), leaving us more time to talk photography and take pictures (we photographed Sidmouth, then in the throes of its annual Folk Festival - reducing the average age on its streets by a factor of at least three - which climaxed with a torchlit procession to the sea). Some people also made use of Peter's expertise in the digital darkroom, with interesting results. My only regret was having to leave Duckspool at the end of the workshop (worse, a little before the end, as I had a train to catch) as there was so much more I would have liked to have done and said. And the food!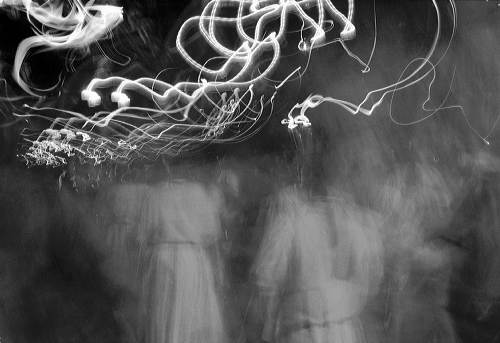 This year's workshop season continues to the end of October, and it would be worth contacting Duckspool to find out if there are any places left. And of course to ask for next years brochure to be sent when it is available - and study the details it gives of each of the workshops. Given what they offer the courses seem very reasonably priced - and this year there were very generous discounts for early booking. There were also discounts for block bookings (3 or more people or workshops - so why not go together with some other LIP members) and even for electronic bookings. Various organisations (regional Arts Councils, TEC, Investors in People) may have training grants available if you ask them - my college part-funded my first visit - and there are a small number of bursaries available.


Pictures illustrating this article © Peter Marshall, 1988. They were taken on a workshop at Duckspool led by Leonard Freed.

Web site : http://www.duckspool.com/
e-mail : Goldfinger@Duckspool.com , for Peter,
Sue@Duckspool.com , for Sue and bursary enquiries,
Tel: 01823 451305 Fax: 01823 451760